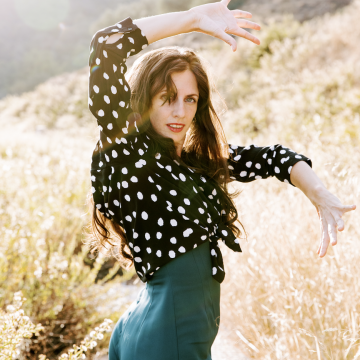 Noemí Luz dancer
Noemí Luz is a dance artist and creator based between Spain and the UK whose work spans traditional, contemporary and experimental flamenco dance theatre. She has danced in renowned traditional flamenco tablaos in Spain such as Peña Flamenca La Perla de Cadiz, Tablao Arenal, Casa de la Guitarra, Café Zyriab and the CAAC, Seville as well as on Canal Sur TV. Noemí has been Co-Artistic Director of Dotdotdot Dance since 2014 and has choreographed for a number of productions, among them "In Body", a triple bill originally commissioned and produced by Sadler's Wells. Other choreographies include "Into Being" (Sadler's Wells Take Over of the National Theatre River Stage, London / Dancenet, Sweden), "The Ugly Truth" (Coetani Festival of Experimental Flamenco, Athens / PAUL Studios, Berlin / Flamenco Fredag, Stockholm / Corto y bailo, Seville) & "No Frills" (Co-choreographed for Dotdotdot & winner of Buxton Fringe Dance Award 2014 & 2015). She has performed at festivals such as Sadler's Wells Sampled, Flamenco y Mestizos (Madrid), Dancin' Oxford, Buxton International Arts Festival & Antara Arts (UK). Most recently she premiered her full length production "Life, Melvin, is a fish" at the Teatro de la Maestranza, Seville as well as performing in Dancing Nation 2021, Sadler's Wells' online festival for BBC iPlayer & Spanish TV RTVE & Radio 3's Buzón de Baile. Collaborations include "La Tercera Mirada" with visual artist Emma Alcalá, an installation that raises awareness about domestic violence by looking at it through the eyes of a child.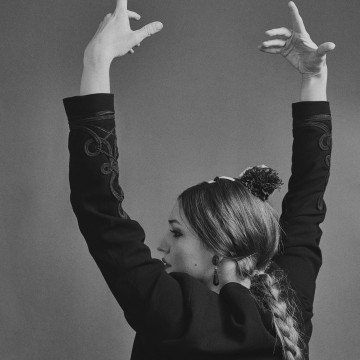 Magdalena Mannion dancer
Magdalena is a flamenco dancer/choreographer based between London and Madrid. She trained extensively in Madrid at Amor de Dios, Conservatorio Superior de Danza María de Ávila, ESMUC, Northern Contemporary Dance and Merce Cunningham Studio NYC. 
Magdalena has been solist at some of Madrid's top tablaos (performance venues), including Corral de la Morería, Café de Chinitas and Casa Patas, among others. She has worked for different touring companies such as Compañía Rafaela Carrasco, Compañía Miguel Angel Espino and Riverdance. 
Magdalena is the Co-artistic director of the contemporary flamenco company Dotdotdot Dance, whose work has been commissioned and produced by Sadler's Wells as well as featured in different festivals including Flamencos y Mestizos 2015, Sampled Festival 2017 (Sadler's Wells, The Lowry), Buxton International Festival 2018, National Theatre Riverstage 2018 and Dans i Nord 2019, BBC Arts and Spanish radio RTVE/Antena 3.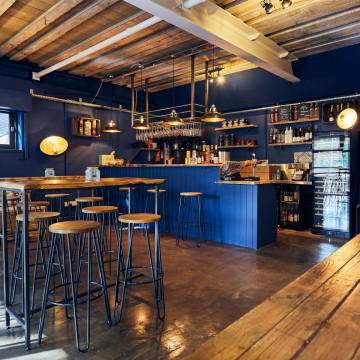 The Tapas Room
Wine Shop, Tapas Bar & Delicatessen, The Tapas Room presents an unrivalled & thorough range of specialist Spanish & Basque Wine, Sherry, Cava, Vermouth and Craft Beers alongside a refined Tapas, charcuterie, cheese & deli menu. Make it a complete night out and book yourself a table before the event! And give yourself at least an hour to enjoy with no rush.